This is a small selection of notable persons who were members of the Darby Meeting or buried in its Burial Grounds.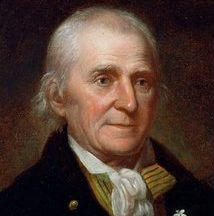 BARTRAM, John (1699-1777) was born in Darby on his family's farm, currently the site of the Woodburne Mansion & Eden Cemetery. He is considered the "Father of American Botany", and was an early explorer, traveling as far south as Georgia well before it was a state. Swedish botanist and taxonomist Carl Linneaus said he was the greatest natural botanist in the world for his time.
BLUNSTON, John (1644-1723) was the founder of Darby Friends Meeting & Darby Town. He was also a member of the Colonial Assembly: Chester County, 1683-1688, 1695-1697, 1699-1701.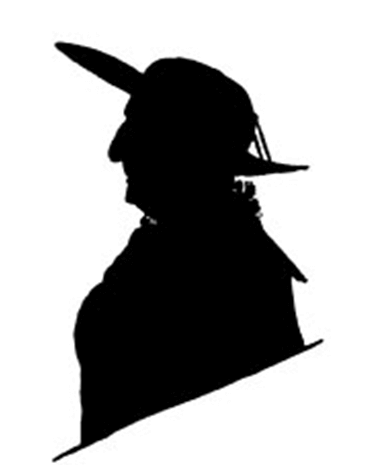 John Blunston was born in England in 1644 and immigrated to Pennsylvania in October of 1682. He was involved in real estate, agriculture, and goods trading. An early Quaker settler, Blunston was a close associate of William Penn and an active political figure in early Pennsylvania. Blunston married the former Elinor Branton in 1669, and the couple had 4 children together: Sarah, Katherine, Rebecca, and Martha. He remarried to the former Sarah Bickerstaff in 1682, and the couple had 3 children together: John, Samuel, and Joseph. After Bickerstaff's death, he married Margaret Stedman, and the couple had one child together, Joseph.
Blunston and his family settled in Chester County and he first served in the Colonial Assembly from 1683-1688. In this early stage of provincial government, Blunston became a strong proponent for the rights of the Assembly. In 1685 Blunston was appointed to a committee that argued against the Provincial Council's practice of enacting laws without legislative approval.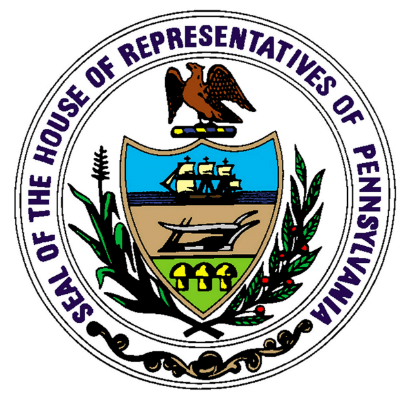 In addition to Blunston's service in the Assembly, he served as a Provincial Councilor starting in 1700 and ending in 1723. He served as justice of the peace for Chester County from 1684-1693 and again from 1695-1703. He was also actively involved with Darby Quaker Meeting House in Chester County (now Delaware County), and was one of the Quakers who fought to cease the slave trade amongst Friends. He represented the Chester Quarterly Meeting at the Philadelphia Yearly Meeting of Friends 17 times between 1688 and 1715.
John Blunston died on August 22, 1723, and was buried at the Darby Friends Burial Ground.
CHILD, John (1789-1876) was a watch and clock maker par excellence. He moved to Darby in 1859 to marry Mary Jackson Schofield. In 1873, he was appointed at Elder at the Darby Friends Meeting.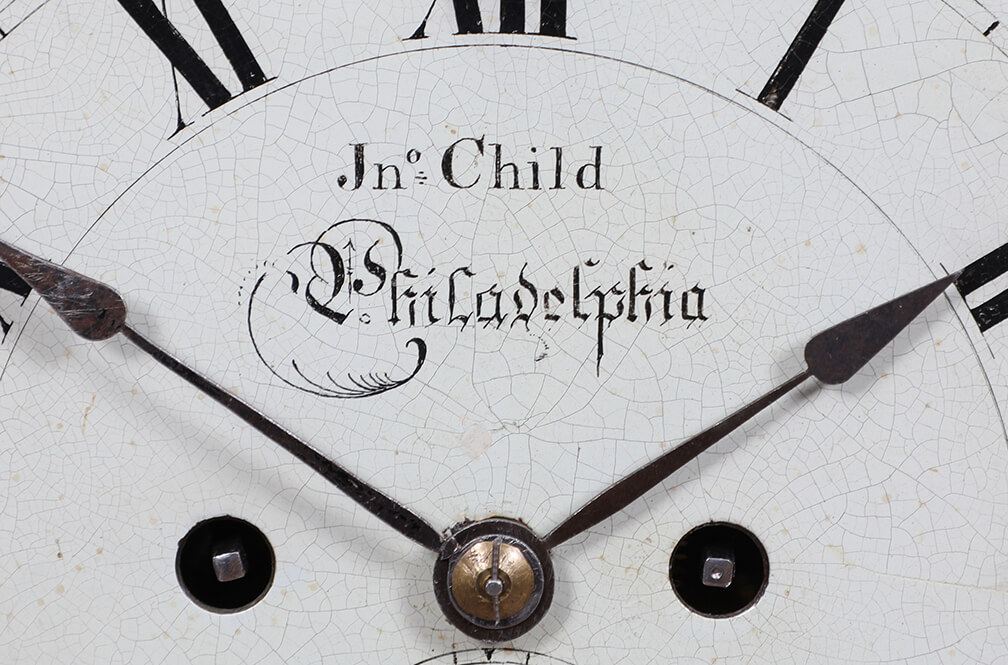 Child founded his clock making firm in 1810, which was in operation until his death, and it continued to sell clocks until 1941. By that time it was the nation's oldest family-owned horological establishment. By 1845, the craft of hand-making hall clocks was threatened by machine-made clocks, which were far cheaper to produce. To meet this competitive threat, John Child's sons, Samuel T. and Thomas T. proposed to add jewelry to the business. John Child, a devout Quaker, who preferred plainness to profit, chose to leave his business to his sons, rather than engage in that line of commerce. The firm became "S. & T. Child" with the founder continuing to make clocks by hand in his retirement. He was stepfather to noted educator and suffragette Martha Schofield.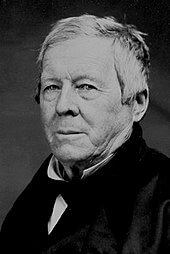 GARRETT, Thomas (1789-1871) was a birthright Quaker of the Darby Meeting. He was born August 21, 1789 in Upper Darby, PA. He was an iron merchant by trade. By 1829, he made the decision to transfer his membership from the Darby Quaker Meeting to that of Wilmington, DE, to better aid escaping slaves from the south. 
Thomas Garrett is best known for his tireless efforts in behalf of the abolition of slavery. His first endeavor started at age twenty-four, by rescuing a kidnapped, free Black woman who was to be sold into slavery in the South. After this episode in his life, he was determined that his life's work must be to help and defend enslaved African Americans. He frequently worked with Harriett Tubman and William still.
From this time forward, Garrett never failed to assist any freedom seeker and his efforts on their behalf were well known. He is credited with helping well over 2,700 fugitive slaves in their journey to freedom.
Despite being threatened, assaulted, arrested, harassed, and carrying a $10,000.00 bounty for his capture, Garrett courageously assisted all asking for his help. Garrett's arrest, conviction and judgment in the Hawkins case only seemed to double his efforts to help all oppressed persons.
Thomas Garrett, beloved by those who knew him and those he helped, died in Wilmington, DE at age 82 and was buried in the Wilmington Friends Meeting.
HILTON, Thomas J (~1834-1887) was an African American Civil War veteran, and member of the 3rd US Colored Troop. He is buried in the Darby Friends Burial Grounds.Pvt. Thomas J. Hilton was born in Lancaster Co., PA about 1834 and died in Philadelphia in 1887.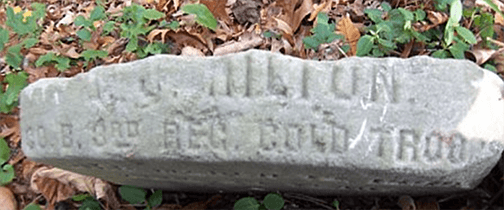 Hilton served in Company B, 3rd regiment USCT (USCI).  Pvt. Hilton's 3rd Regiment was recruited by abolitionist Octavius V. Catto, and first mustered in at Camp William Penn, in LaMott, PA (Cheltenham Township, Montgomery Co.), outside of Philadelphia. The camp was located on land owned by abolitionist Lucretia Mott's son-in-law. It was also adjacent to Mott's Roadside estate, which was a "station" on the Underground Railroad.
In July 1863, Frederick Douglass came to the camp and spoke to the 3rd Regiment about the importance of their mission to the Union. The unit participated in the following actions:
Siege of Forts Wagner and Gregg, Morris Island, S. C., August 20 – September 7, 1863. Action at Forts Wagner and Gregg August 26. Capture of Forts Wagner and Gregg September 7. Operations against Charleston from Morris Island till January, 1864. Moved to Hilton Head, S. C., thence to Jacksonville, Fla., February 5–7, and duty there as Heavy Artillery till May, 1865. (1 Co. at Fernandina, Fla.) Expedition from Jacksonville to Camp Milton May 31 – June 3, 1864. Front Creek July 15. Bryan's Plantation October 21. Duty at Tallahassee, Lake City and other points in Florida May to October, 1865. Mustered out October 31, 1865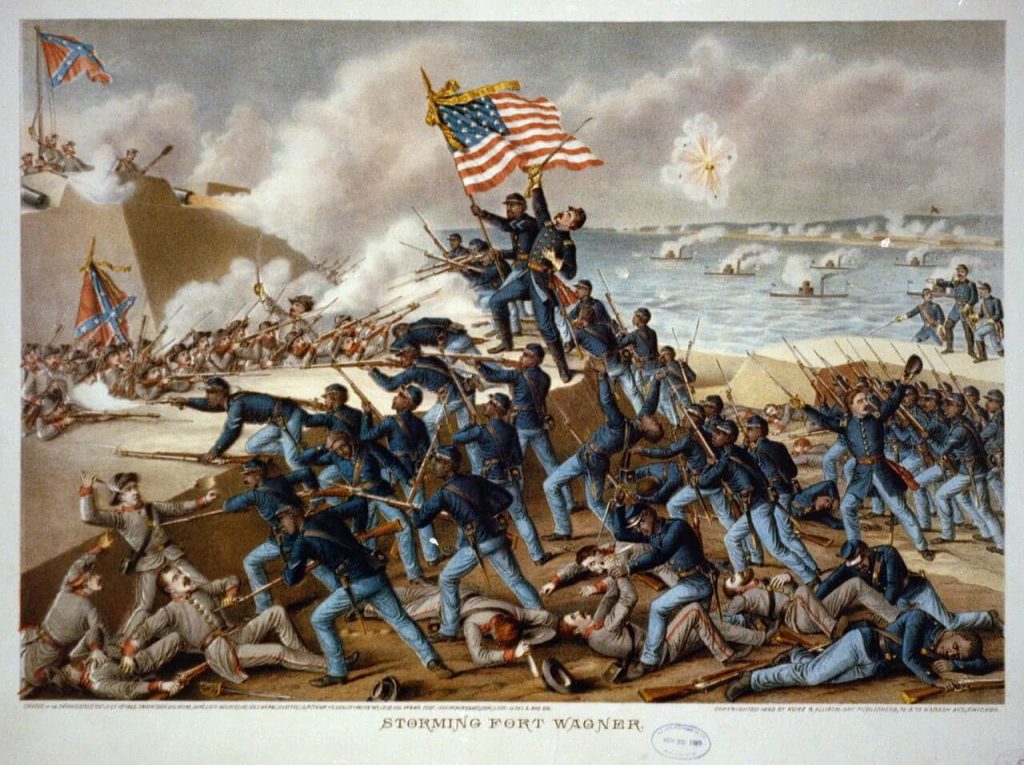 The siege of Ft Wagner is depicted in the film GLORY.
The motto on the flag of the 3rd Regiment USCT: "Rather die freemen, than live to be slaves."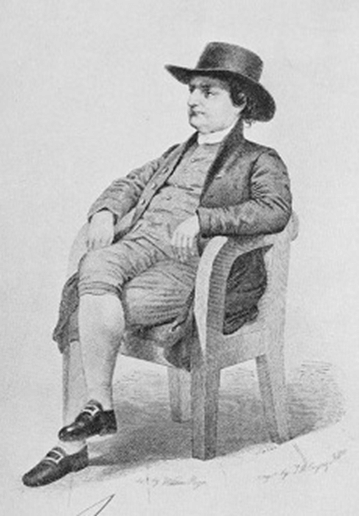 HOPPER, Isaac (1771-1852) joined the Darby Meeting in 1827. He was a well-known prison reformer, philanthropist, and radical abolitionist leader. He was also a member of the Free Produce Society of Pennsylvania, the Pennsylvania Abolition Society, and Treasurer of the Anti-Slavery Society. He was a conductor on the Underground Railroad, which helped an estimated 3,000 African American fugitive slaves to escape to Canada.
JACKSON, Halliday (1771-1835) was a Darby Meeting Minister chosen as one of three delegates on a three year Quaker mission to the Seneca Nation Indians of New York. At the request of Chief Cornplanter, these ambassadors were sent to improve the material and social conditions of the native peoples by trading knowledge, not to evangelization.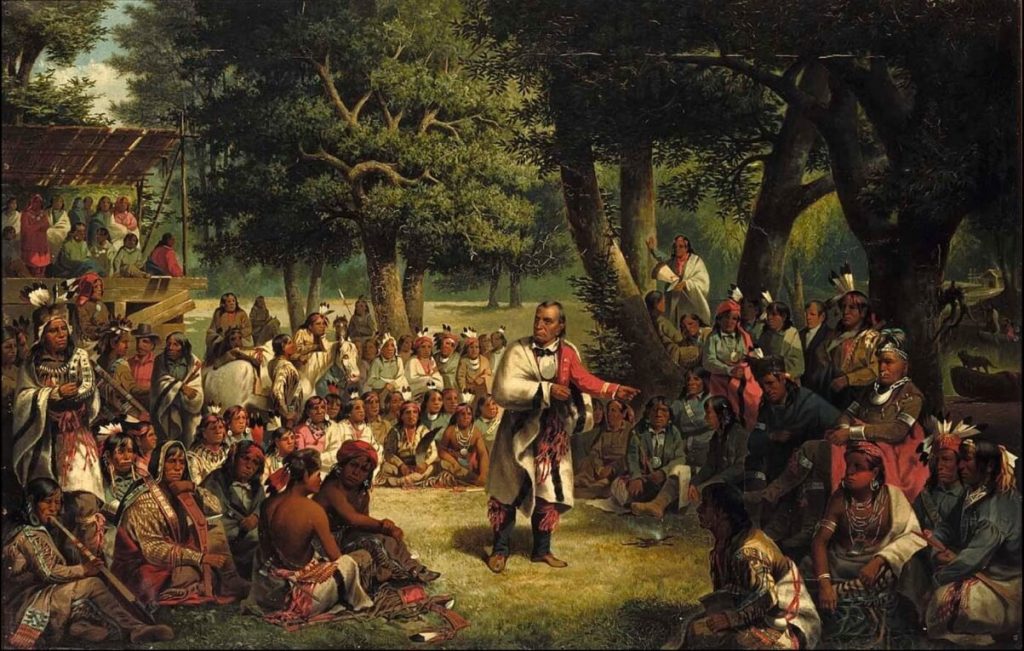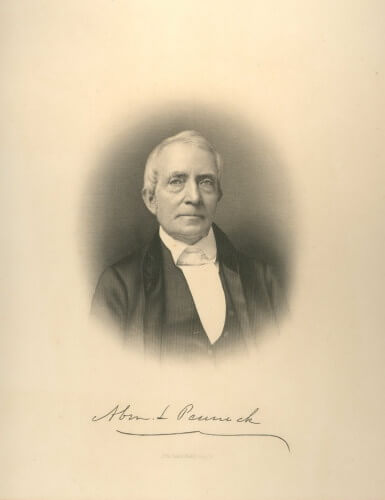 PENNOCK, Abraham Liddon (1786-1868) Member of the Darby Meeting, Pennock was a Charter member of the Free Produce Society, an organization dedicated to doing away with slavery by making it unprofitable. The idea was to source and sell products made by free persons, free from the stain of slavery
He was editor of the Non Slaveholder abolitionist periodical.
He is buried in the Darby Friends Burial Grounds.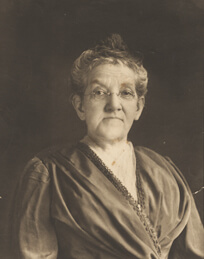 SCHOFIELD, Martha (1839 –1916) was a Hicksite Quaker abolitionist and suffragist who founded a school in Aiken, South Carolina for freed African Americans.
She left Darby for Aiken, SC in 1868 to begin her long career as Superintendent. The school was novel in that it combined academics with instruction in industrial studies, such as printing, farming, carpentry, blacksmithing, harness making, etc. Their motto was "Thorough". The school educated more than 6,000 students by 1898. Many teachers became teachers & department heads, farmers, business owners and professionals. The first black female medical doctor in the state of South Carolina, Matilda Evans, was a graduate. Schofield stated "character building is our most important work". A school in her name still exists today, as part of the Aiken public school system.
SELLERS, William (1824 – 1905) was a mechanical engineer born in Upper Darby, Pa., to John and Elizabeth (Poole) Sellers. He was the grandson of John and Mary (Coleman) Sellers, and of William and Sarah (Sharpless) Poole, and a descendant of Samuel Sellers, who, with his brother George from Belpre, Derbyshire, England, arrived in Philadelphia in 1682. (The marriage of Samuel Sellers is the first recorded in the Darby Meeting of Friends, 6th month, 1684, to Anna Gibbons, daughter of Henry Gibbons and Ellen, his wife, all of Derbyshire, England. Samuel Sellers took up a tract of land in Upper Darby, Delaware County, under Penn's Patent. A portion of this property in 1903 remained in possession of William Sellers).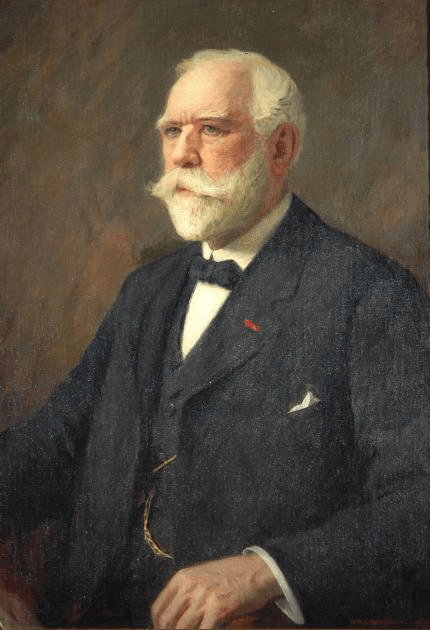 William was educated at a private school and was apprenticed to the machinist's trade with his uncle, J. Morton Poole, for nearly seven years.
In 1845 William took charge of the large machine shop of Fairbanks, Bancroft & Co., in Providence, R.I. In 1848 he commenced the manufacture of machinists' tools and mill gearing. He was married, April 19, 1849, to Mary, daughter of Ziba and Eliza (Megear) Ferris, of Wilmington, Del. Mary Ferris Sellers died, Dec. 1, 1870. In August, 1873, he married Amélie daughter of Daniel F. and Charlotte (Behr) Haasz of Philadelphia, Pa. On the death of Mr. Bancroft, 1855, the firm of Bancroft & Sellers became William Sellers & Co., and in 1886 the corporation of William Sellers & Co., Incorporated, was established with William Sellers, president and engineer. In 1864 he was elected a member of the American Philosophical society and president of the Franklin Institute, and in the same year his paper giving the first formula ever offered for screw threads and nuts, was read before the Institute, and the formula then offered afterward became the standard for the United States. The angle and the truncated form of thread therein proposed, were adopted by the International Congress for L'Unification des Filetages et des Jauges held at Zurich in October, 1900.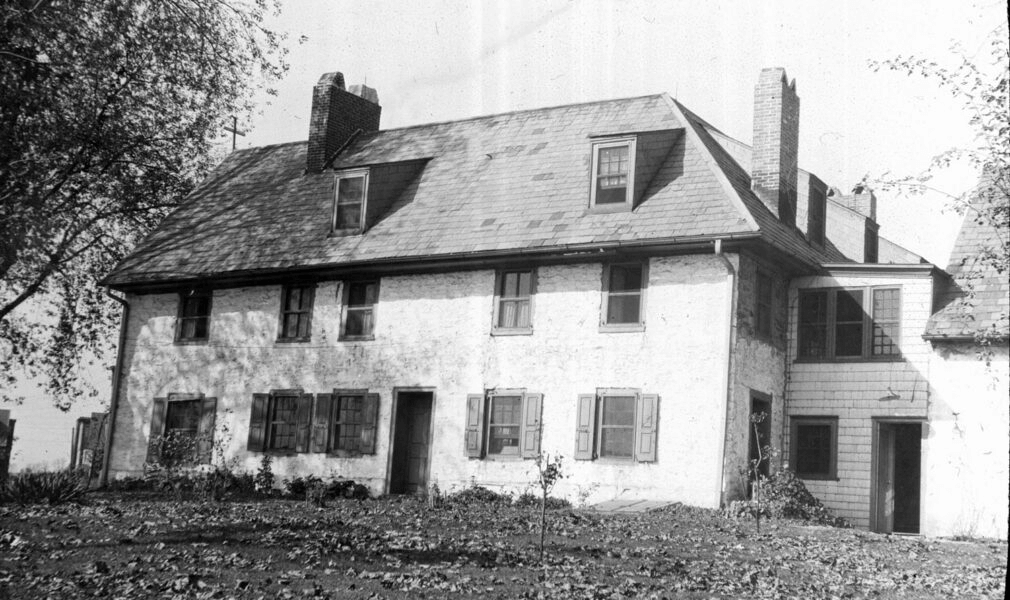 In 1866 he was elected a trustee of the University of Pennsylvania. In 1868 he was appointed a member of the first Fairmount Park commission. In 1868 the Edge Moor Iron Company was organized in the state of Delaware, of which he was elected president, and in the same year he was elected a director of the Philadelphia, Wilmington & Baltimore R.R. Co., reorganized as the Philadelphia, Baltimore & Washington R.R. Co., 1903. In 1873, he was elected one of the two vice-presidents of the Centennial Board of Finance created by act of congress, for the business management of the Centennial exhibition of 1876. He was president of the William Butcher Steel Works, reorganized it as Midvale Steel Co., 1873–87, and continued as its largest stockholder. In 1873 he was elected a member of the National Academy of Sciences in Washington, and in 1875 was appointed the corresponding member of the Société d'Encouragement pour L'Industrie National in Paris. His firm's exhibit of machinists tools at the Exposition Universelle at Paris in 1867 received a gold medal; at the Centennial exhibition in 1876 in Philadelphia, the judges reported: "This collection of Machine Tools is without a parallel in the history of exhibitions, either for extent, or money value, or for originality and mechanical perfection;" and at the Weltausstellung in Vienna in 1873, the Grand Diploma of Honor and five gold medals were conferred upon the firm. At the Paris exposition in 1889, the firm received the highest award, the Grand Prix, together with several medals, and at the close of the exposition, the names of three collaborateurs were requested, to whom, as individuals, diplomas were sent; and William Sellers, in addition, was made Chevalier de la Legion d'Honneur.
More notable persons to be added soon!…